German footballer Leroy Sane earlier in this month left Manchester City to join the German club Bayern Munich. He has recently said that despite the transfer he maintains a good relationship with Manchester City manager Pep Guardiola. He also said that Guardiola has helped him in improving his game.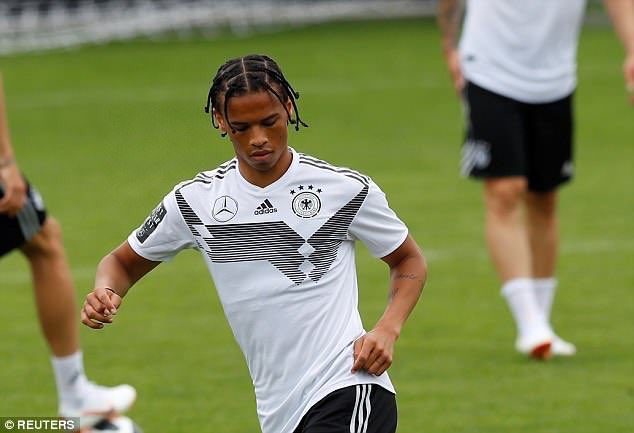 Sane was transferred to Germany for €49 million as he decided to not to stay for the remaining campaign of Premier League as well as Champions League. In the current season after the resumption, he made an11-minute appearance in theleague which was his second appearance of this year. He has been in the sidelines for the campaign mostly in the season due to injury.
The player has struggled under Guardiola in the 2018-2019 season for regular starts in the team and the manager has constantly pushed him to improve his game. He has made contributions to the club in matches against big clubs like Liverpool and Manchester United in the previous season. Even amid this Sane has assured that there aren't any problems with him and Guardiola.
Sane says that the similar problems will be awaiting him in Bayern Munich too. With Kingsley Coman and Serge Gnabry doing exceptionally well in attacking position under Hansi Flick, he will be definitely facing competition in the team. But the player doesn't see the competition in the negative point and is glad of the competition.
"Our relationship is good. There was never a point when one was tired of the other. I am grateful for everything he taught me. Pep Guardiola helped me to a very high level.He is very meticulous and wants to advance the players every day. He is persistent when it comes to his tactics – but that's positive, it helped me. We even lived in the same building [in Manchester], so we saw each other often," said Sane.