Germany coach Joachim Loew has ruled out the possibility of returning to the Bundesliga once his stint with the national team comes to an end.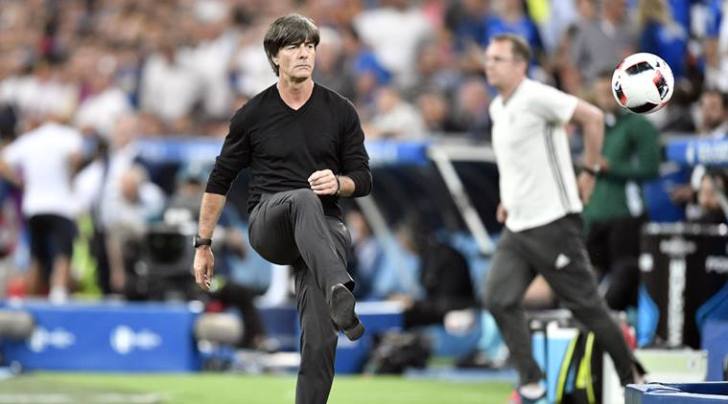 The World Cup winning coach's only experience of managing a club team in Germany is his two-year stint with VFB Stuttgart before the turn of the century. Since then, he has been exclusively involved with the national team; first as an assistant manager to JurgenKlinsmann and then taking over the full-time job in 2006. He is one of the longest serving managers in international football, but he has also brought about success during this period.
Apart from leading Germany to finals of European championships, the national team achieved the crowning glory in the form of the World Cup title in 2014. This is likely to remain his best achievement to late, as Germany have been able to win the honour after several decades.
Once regarded as the greatest footballing nation alongside the likes of Brazil, there was a huge lull in terms of trophies for Germany. It has finally been brought to an end by Loew. His contract with the national team comes to an end in 2018 after the World Cup. It may be highly likely that both parties may wish for a change.
It has increased the possibility of Loew returning to club football."That is correct [he had ruled out a Bundesliga return].What I fundamentally do not like is the way in which coach changes are being done at the moment. I can understand that sometimes from the club's perspective a change in coach is appropriate. But what is decisive is that this happens in a fair and correct way. I have the feeling this is not always the case," said Loew.Germany are favourites to retain the trophy that they won in Brazil.