Bayern Munich star Robert Lewandowski was in the form of his life last year as he helped his Germany top flight club to win five trophies including the treble triumph from last season and the Polish international captain was rewarded for his form at the FIFA The Best Award Ceremony last month. Robert Lewandowski was the Player of the Year recipient ahead ofsuperstars Cristiano Ronaldo and Lionel Messi. Robert Lewandowski has continued his good form in the new year after he netted two goals in his first league game in Germany.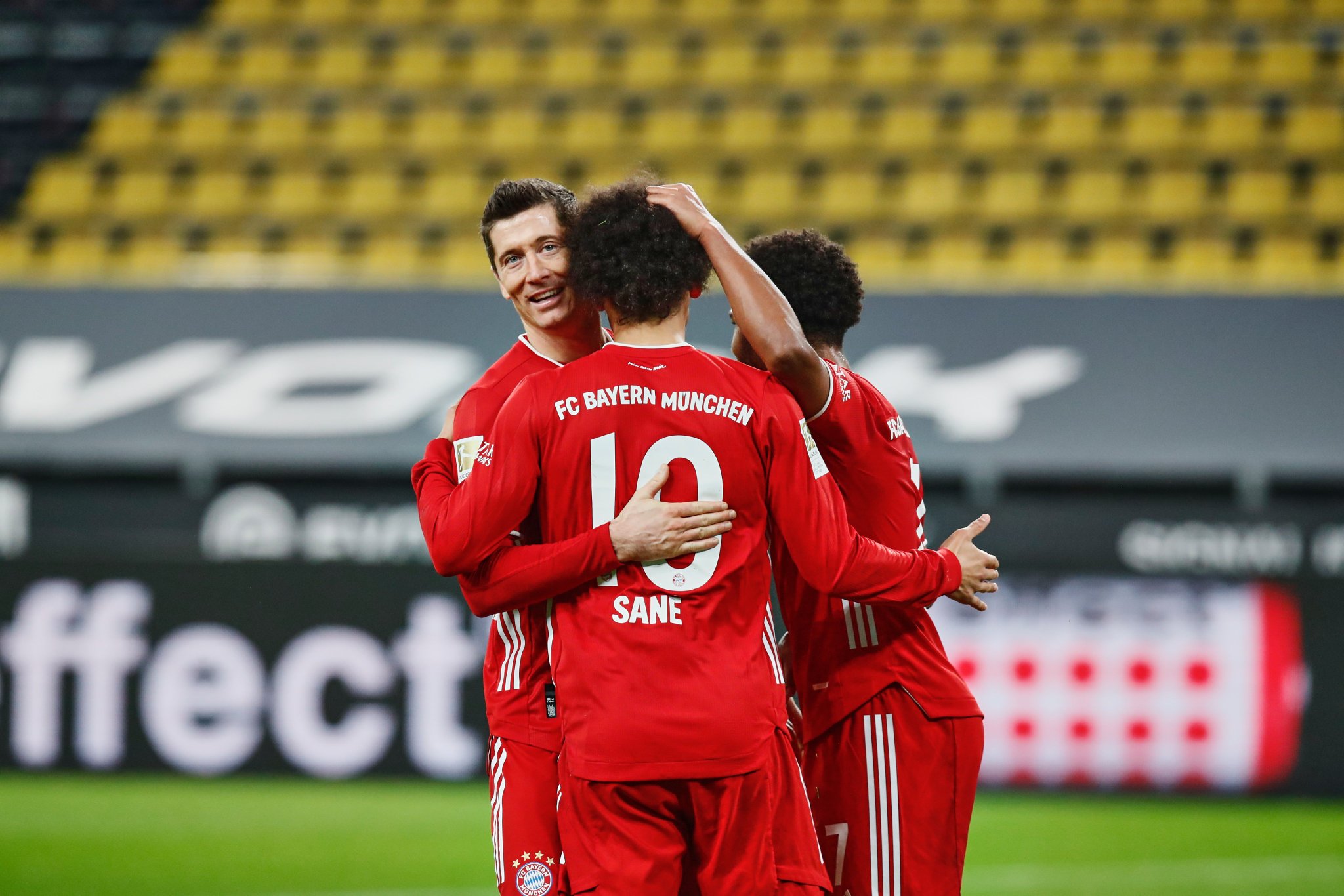 Robert Lewandowski is expected to be in the conversation for the Player of the Year once again. He made sure to start on the right path with a brace at the weekend in the German Bundesliga. The Polish striker scored twice as Bayern Munich came back from a stunning 2-0 halftime reverse against visitors Mainz 05 to win the game. His goals propelled Bayern Munich to a 5-2 victory over Mainz 05 in the Bavarian giants' first game back in the Germany top flight after a short break. The two goals scored by Robert Lewandowski in the Germany top flight over the weekend extended his lead at the top of the scoring chart.
Lewandowski took his Germany Bundesliga
tally to 19 goals in just 14 games to extend his lead in the race for the Golden Boot by nine goals. His nearest challenger is young Borussia Dortmund striker ErlingHaaland who was injured for some weeks until he returned to the pitch at the weekend. The Norwegian international was on 10 league goals before his injury and he made his return during the 2-0 win at home to VFL Wolfsburg.
The others in the race for the Golden Boot include Andre Silva of Eintracht Frankfurt
(9 goals) and WoutWeghorst of VFL Wolfsburg (9 goals).