Borussia Dortmund have suffered a mini slump in the topflight football in Germany in recent weeks and are yet to win a league game in the month of December. As a matter of fact, Borussia Dortmund are without a win in the last two German Bundesliga games and that has coincided with the absence of leading goalscorer Erling Haaland.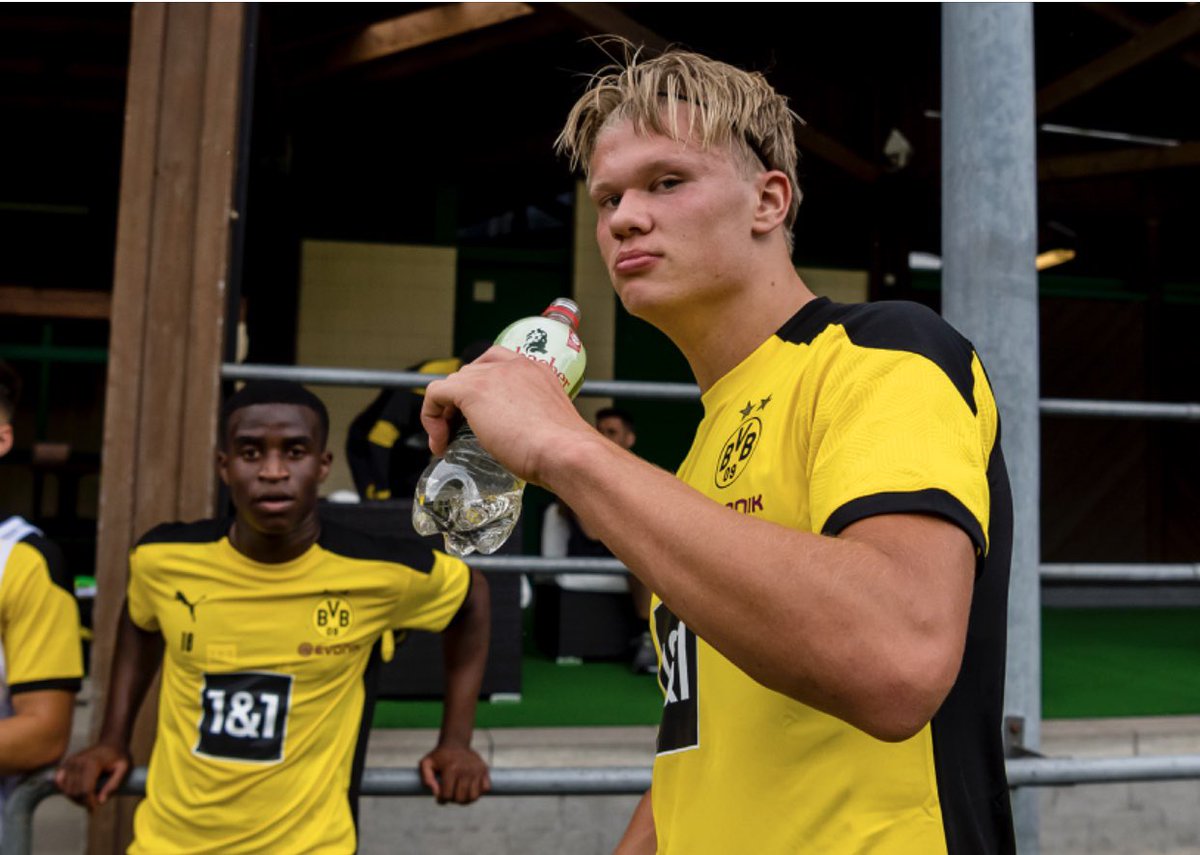 Norwegian international Haaland has been in sensational form since swapping Red Bull Salzburg of Austria for Borussia Dortmund in Germany at the start of the year. ErlingHaaland has scored 17 goals plus three assists in just 13 games in all competitions for the Germans this season. Haaland has missed the last three games for Borussia Dortmund after he picked up a hamstring problem during the 2-1 loss to FC Koln in the penultimate league game in Germany this season.
He missed the 1-1 draw at the home of Eintracht Frankfurt in the last league game as well as the final two Group F games with Lazio FC of Italy and Russian Premier League outfit Zenit St. Petersburg. Borussia Dortmund played out a 1-1 draw at home to Lazio before beating Zenit 2-1 in Russia.
Borussia Dortmund had to come from behind to beat Zenit and win Group F as a result. Both Borussia Dortmund and Lazio qualified for the next stage as Group F winners and Group F runners-up respectively, while Belgian team Club Brugge drop into the Europa League round of 32 after finishing third in Group F. On their part, Zenit are out of Europe for this season.
Borussia Dortmund are winless in the last two league games ahead of the home game with VfB Stuttgart on Saturday afternoon and that has left them in fourth place on the table and four points off leaders Bayern Munich. Borussia Dortmund were expected to mount a sustained threat to Bayern Munich in Germany but that has not been the case in the last two games at least.